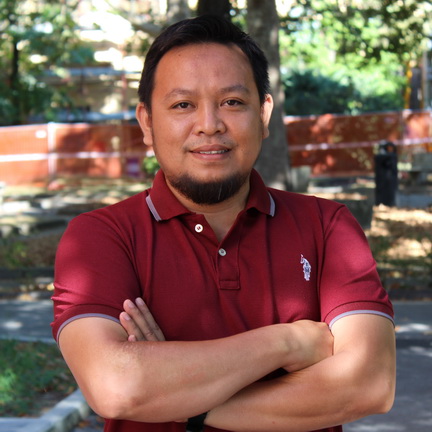 By now I hold two degrees: bachelor's in Governmental Politics and master's in Social Welfare – both obtained in Indonesia. During my studies I have been involved in various projects mainly working with qualitative research methods. My work particularly focussed on the role of palm oil plantation companies in labour patterns; microfinance programmes for sustainable livelihoods; development of micro, small and medium local food enterprises; and food systems and food security analysis.
I have about 7 years of professional experience as a local government employee in Indonesia. During these years of work, I headed 3 divisions: Planning and Finance, Village Development, and Training and Institutional Strengthening.
All my studies, including a current PhD at the University of Pisa started in 2017, have been funded by the Indonesian government. Through my PhD, I have so far participated in the forum with policymakers and stakeholders in Brussels, attended an event dedicated to cultivation of diversity and food quality, and volunteered within WWOOF (Worldwide Opportunity on Organic Farms) movement in France for five weeks.
Research interests
Food systems and food (in)security analysis
Dietary diversity
Rural development
Core competences
Social work
Qualitative methods
Agriculture economics