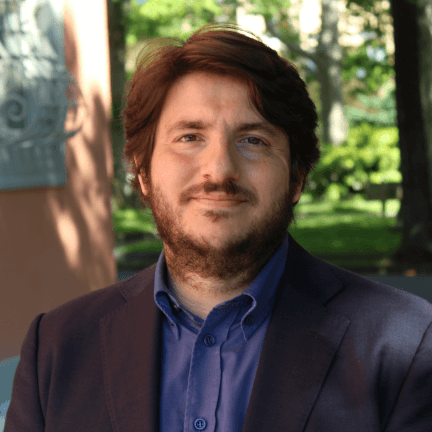 I am an associate professor of Agricultural Economics with 15+ years of experience in international, national and regional research projects. I have so far authored and co-authored about 150 scientific publications of which more than 40 indexed on Scopus and WoS (H-index 12 and about 500 citations on Scopus). I hold a PhD in Agricultural Economics and Policy obtained from the University of Bologna.
During my career, I have had an opportunity to participate in more than 10 EU-funded projects related to various topics, such as policies (WADI FP5, ITAES FP6, CAP-IRE FP7, SAPRD FP7, Factor Markets FP7), impact of research and innovation (IMPRESA FP7), and food security and supply chains (TRANSMANGO FP7, SUFISA H2020).
Since 2012, I have been a member of the Department of Agriculture Food and Environment, University of Pisa. I am currently working in 2 EU funded H2020 projects, one of them is on socio-economic impacts of digitisation (DESIRA), and the other is related to the design of agri-environmental policy (CONSOLE). At the moment, I am also involved in a regional project developing sustainable biorefinery projects (e.g. COBRAF).
Key research interests
Agricultural and rural policy evaluation
Sustainability assessment of agricultural systems
Patterns of diffusion and adoption of innovation, new technologies
Understanding of structural change in rural areas
Creation of global and local value chains and their functioning
Core competences
Mathematical programming models
(Spatial) econometrics
Contract theory
Principal agents
Current EU-funded and national projects
DESIRA – Digitisation: Economic and Social Impacts in Rural Areas
CONSOLE – CONtract SOLutions for Effective and lasting delivery of agri-environmental-climate public goods by EU agriculture and forestry Programme Funding: Horizon 2020 (2019-2022, coordinator: University of Bologna, Italy)
See the list of all projects the group is involved in here
Some recent publications
Magrini, A., Bartolini, F., Coli, A., Pacini, B. (2019). A structural equation model to assess the impact of agricultural research expenditure on multiple dimensions. Quality & Quantity, 53(4), 2063-2080.
Chinedu, O., Sanou, E., Tur-Cardona, J., Bartolini, F., Gheysen, G., & Speelman, S. (2018). Farmers' valuation of transgenic biofortified sorghum for nutritional improvement in Burkina Faso: A latent class approach. Food policy, 79, 132-140.
Boncinelli, F., Bartolini, F., & Casini, L. (2018). Structural factors of labour allocation for farm diversification activities. Land use policy, 71, 204-212. Gava, O., Favilli, E., Bartolini, F., & Brunori, G. (2017). Knowledge networks and their role in shaping the relations within the Agricultural Knowledge and Innovation System in the agroenergy sector. The case of biogas in Tuscany (Italy). Journal of rural studies, 56, 100-113.
Check my other publications: