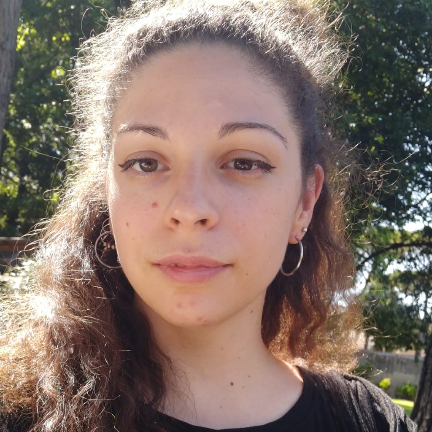 In March 2021, I obtained my master's degree in Law from the University of Pisa with a thesis on consumer law as a means to combat greenwashing. After graduating, I attended advanced training courses focused on European projects' management and sustainable development, which included a traineeship with the Institute of Management of Sant'Anna School in Pisa between May and August 2022.
Already during my master's degree and advanced courses, I had diverse professional experiences. A common denominator was working with a multidimensional, multistakeholder and participatory approach to sustainability. From March to July 2022, I had worked as a facilitator of participatory processes in an inner area of Tuscany (Italy) supporting the local community and administration in developing a strategy for sustainable rural development. In addition, I have over 7 years of experience in educational projects on sustainability and active citizenship based on a participatory approach – both as a volunteer and a professional.
My PhD research in the PAGE group will focus on sustainable transformation of food systems and on the role of local food policies in this process.
RESEARCH INTERESTS
Food systems
Food environments
Local food policies
CORE COMPETENCES
Knowledge of legal frameworks related to local food policies
Experience with multistakeholder and participatory approaches
Experience with interdisciplinary approaches
CURRENT EU-FUNDED AND NATIONAL PROJECTS
FOODCLIC:
integrated urban FOOD policies – developing sustainability Co-benefits, spatial Linkages, social Inclusion and sectoral Connections to transform food systems in city-regions
See the list of all projects the group is involved in here