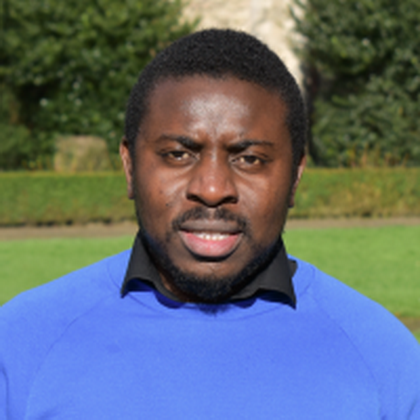 I am a Post-Doc researcher at the University of Pisa currently working in the DESIRA project. My work particularly focuses on the socio-economic impact of digitilization and urban food policies.
In 2020, I completed a joint Ph.D. at the University of Pisa (Agriculture, Food and Environment) and Ghent University (Applied Biological Science – Socioeconomics). My Ph.D. focused on the socio-economic aspects of international migration decisions and outcomes. During my Ph.D., I was a visiting Ph.D. fellow at the United Nations University Institute on Comparative Regional Integration Studies (UNU-CRIS) – Brugge (BE), where I developed a policy component of my thesis. Before the Ph.D., I completed an Erasmus Mundus international master's programme in rural development (IMRD) offered by a consortium of universities, including the University of Pisa (IT) and Ghent University (BE).
I have worked as a consultant in several institutions, including WorldFish and World Bank. In 2020, I was selected among the young fellows in false displacement by the World Bank. I also volunteered in community development projects in Nigeria, such as the Ricosmigration project and Youths Capacity Building and Business Development project.
KEY RESEARCH INTERESTS
Agricultural and rural policy evaluation
Migration and false-displacement
Socio-Economic, food (in)security, and wellbeing assessment
Digitilization in rural areas
CORE COMPETENCES
Microeconomics and data analysis
Impact evaluation methods and randomized control trials
Policy analysis and project management
Poverty assessment in low and medium-income countries
CURRENT EU-FUNDED AND NATIONAL PROJECTS
DESIRA – Digitisation: Economic and Social Impacts in Rural Areas
See the list of all projects the group is involved in here
SOME RECENT PUBLICATIONS
Obi, Bartolini, Brunori, D'Haese (2020) How does international migration impact on rural areas in developing countries? A systematic review. The journal of rural studies. DoI: 10.1016/j.jrurstud.2020.09.016
Obi; Bartolini; D'Haese (2020) Digitalization and Migration: The Role of Social Media and Migrant Networks in Migration Decisions. An Exploratory Study in Nigeria. Digital Policy, Regulation and Governance. DOI 10.1108/DPRG-08-2020-0101
Obi, Bartolini, D'Haese (2020): International migration, remittance and food security during food crises: the case study of Nigeria. Food security 12, 207-220. DOI: 10.1007/s12571-019-00990-3
Obi, Vergamini, Bartolini, Brunori. (2020): The Impact of changes in the regulatory and market environment on the sustainability of wine producers: a structural equation model. Wine economics and policy. DOI 10.1460/web-7689
Chinedu Obi (2020): Combating irregular migration through a rural awareness campaign. The case of Edo Nigeria. UNUCRIS policy brief 2019, number nine.
Check my other publications: