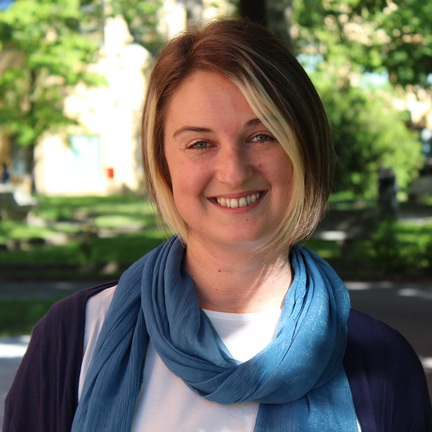 I have about 10 years of research experience – 4 of which I was a post-doc researcher. Throughout my academic career, I have been primarily involved in EU-funded projects (e.g. SOLINSA, AGRISPIN, LIAISON, DESIRA). My main research interests are innovation in agriculture and rural development, innovation policy and sustainability transition.
In 2018 and 2019, I was teaching the bachelor's course 'Wine marketing' at the Department of Agriculture, Food and Environment, University of Pisa, and within the master's course 'Italian wines and world markets' at the Sant'Anna School in Pisa.
At the moment, I am a research facilitator and project manager at the Department of Agriculture Food and Environment. My main tasks include preparation of activities, writing, budgeting, reporting and daily management of EU projects. The two current EU projects I am involved in are: LIAISON where the UNIPI team is as a project partner, and DESIRA – where I am a project manager.
Key research interests
Innovation in agriculture
Rural development
Innovation policy
Sustainability transition
Core competences
Work with qualitative research methods
Experience with participatory and transdisciplinary research methods
Project budgeting and reporting
Current EU-funded projects
DESIRA – Digitisation: Economic and Social Impacts in Rural Areas
LIAISON – Better Rural Innovation: Linking Actors, Instruments and Policies through Networks
See the list of all projects the group is involved in here
Some recent publications
Galli F., Favilli E., D'Amico S., Brunori G. 2018 – A transition towards sustainable food systems in Europe. Laboratory of Rural Studies 'Sismondi'
Gava O., Favilli E., Bartolini F., Brunori G. 2017 – Knowledge networks and their role in shaping the relations within the Agricultural Knowledge and Innovation System in the agroenergy sector. The case of biogas in Tuscany (Italy). Journal of Rural Studies, 56, 100-113. https://doi.org/10.1016/j.jrurstud.2017.09.009
Favilli E., Rossi A., Brunori G. 2015 – Food Networks: Collective Action and Local Development. The Role of Organic Farming as Boundary Object. Organic Agriculture, 5:245-253. https://doi.org/10.1007/s13165-015-0118-2