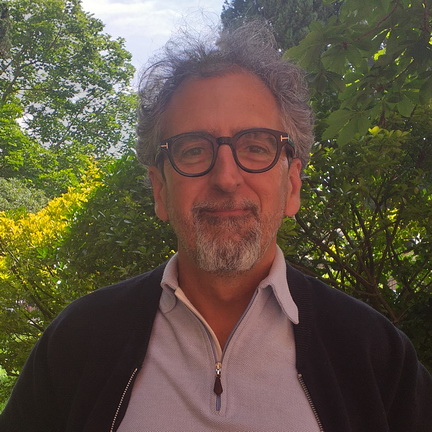 I am a full Professor of Agricultural Economics with 30+ years of experience in research projects of various scales and in teaching. I also currently hold a position of a vice-director of the Department of Veterinary Sciences and a president of the National Institute for Food Hygiene and Animal Health. I have authored and co-authored 170+ pieces of academic work: articles, abstracts for international congresses, books and other contributions – both in Italian & English.
Since 1985, I have been designing university courses, adult education programmes and vocational trainings as well as lecturing on the topics like Agricultural economics, Agricultural policies, Marketing and Rural development. Some of the courses I have given were part of the master's and PhD programmes at the University of Pisa, others were lectures at the universities of Cordoba, Nitra, Gent, Urbino, Tuscia, Bologna and Cosenza. I have been a local coordinator for International Master in Rural Development programme (ERASMUS MUNDUS) since 2005.
Apart from my teaching activities, I have coordinated the EU-funded project SoFar aimed to support building of a new institutional environment for social farming, linking research to practitioners / rural players, and bringing diverse European experiences closer. In the last years, I have been a National Delegate in the European Cooperation in Science and Technology (COST) Action Project on Green Care. Recently, I have also been active in the initiatives promoting social farming and participation in local development processes in the province of Pisa.
Key research interests
Multifunctional agriculture and social farming
Social innovation and governance
Sustainable local development
Civic agriculture
Food planning
Core competences
Developing social innovation paths in rural-urban contexts
Supporting transitions in multifunctional agriculture and social farming
Facilitating participatory processes in rural development
Supporting rural policy development
EU-funded projects
CONTRACTS2.0 – Increased provision of environmental public goods in agriculture through improved contract models
FOODLINKS – Knowledge brokerage to promote sustainable food consumption and production: linking scientists, policymakers and civil society organisations
SoFar – Social Services in Multifunctional Farms
See the list of all projects the group is involved in here
Some recent publications
Mariano, V., Nardi, A., Moruzzo, R., Di Iacovo, F.P., Rossignoli, C.M. (2018). In-farm cost of an outbreak of diarrhoea in lambs. Small Rumin. Res. 166, 17–21. https://doi.org/10.1016/j.smallrumres.2018.07.008
Di Iacovo, F., Moruzzo, R., Rossignoli, C. (2017). Collaboration, knowledge and innovation toward a welfare society: the case of the Board of Social Farming in Valdera (Tuscany), Italy. J. Agric. Educ. Ext. 23, 289–311. https://doi.org/10.1080/1389224X.2017.1302889
García-Llorente M., Rossignoli C., Di Iacovo F., Roberta Moruzzo R. (2016). Social Farming in the Promotion of Social-Ecological Sustainability in Rural and Periurban Areas. SUSTAINABILITY 2016, 8, 1238, ISSN: 2071-1050, DOI: 10.3390 (SCOPUS: 2-s2.0-85007298870; ISI: 000389317100029)
Check my other publications: