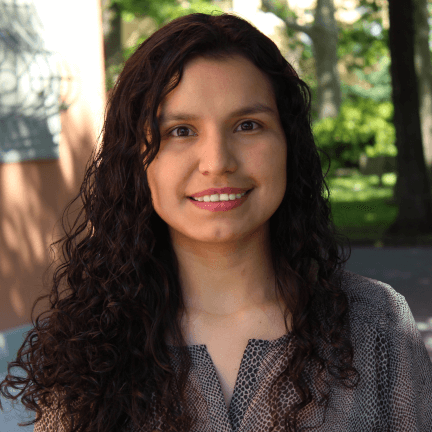 I hold 2 degrees: bachelor's of International Business, Trade and Cooperation, and international master's in Rural Development – both funded by my home country Ecuador. In my master's, I had a chance to study in 4 different countries: Gent University, Humboldt University, University of Agricultural Sciences in India, and University of Pisa. Followed my master's, I received training in cocoa harvest and post-harvest practices in the US and Puerto Rico funded by the US Department of Agriculture.
My research experience includes exploring the application of Fairtrade alternatives (small bananas producers), farmer schools, agricultural trade, coffee and cocoa value chains in Ecuador; examining self-help groups in India as a tool to eradicate poverty and empower rural women; looking into approaches to design and implement projects related to interactive innovation in agriculture in the EU. I also volunteered in Afghanistan to know more about education and gender issues.
My studies and work have enhanced my knowledge and skills for agricultural research. Being with farmers, knowing more about their realities, practices and expectations is my passion! This has led me to the PhD I am currently doing at the University of Pisa. I support the team in the H2020 project LIAISON, which aims to optimise interactive innovation approaches in a way that they would speed up innovation in agriculture, forestry and rural areas.
Key research interests
Knowledge exchange and interactive innovation, agricultural policies
National/international agricultural trade
Family farming, food security and gender
Core competences
Rural development
Analysis of agricultural value chains
Farmers' schools and organisations
Current EU-funded projects
LIAISON – Better Rural Innovation: Linking Actors, Instruments and Policies through Networks
See the list of all projects the group is involved in here