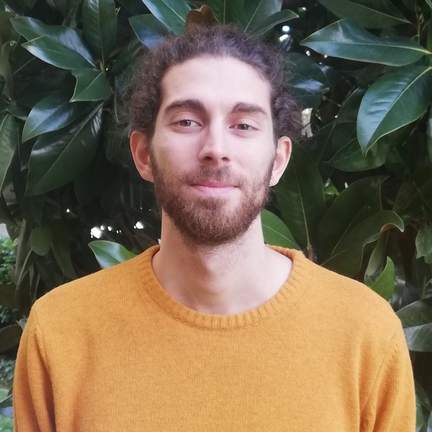 Matteo Mengoni
PhD Student

Department of Agriculture, Food and Environment, University of Pisa
Contact Info:
matteo.mengoni@phd.unipi.it
I hold a bachelor's degree in Economic Development and International Cooperation from the University of Florence with a dissertation on sustainable and ethic finance and microcredit web platforms. I also have a master's degree in Development Economics obtained from the University of Florence with a dissertation on short food supply chains and consumers' perceptions.
From 2020, I have been working as a temporary research fellow at the Department of Economics of the University of Florence. My work focuses on the analysis of economic and non-economic costs and benefits of producers' participation in short food supply chains. Related to that, I have been involved in the EU Horizon 2020 project COACH – Collaborative Agri-food Chains: Driving Innovation in Territorial Food Systems and Improving Outcomes for Producers and Consumers. The main aims of the project are to facilitate collaboration between farmers, consumers, local governments and other actors, rebalance farmers' position, create win-wins for producers and consumers, and drive innovation in territorial food systems.
In 2021, I joined the team as a PhD student at the Department of Agriculture, Food and Environment of the University of Pisa. In my research, I examine sustainability of short-food supply chains, and in particular their economic, social and environmental impacts on producers, consumers, communities and territories involved.
Apart from academia, my professional background includes eight-year engagement as a volunteer in the Intercultural Regional Centre of the "Gli Anelli Mancanti" association in Florence. This association offers services supporting the integration of migrants in the city (e.g., Italian language courses, legal and healthcare help desks, etc.). My role there mainly entails orienting newcomers in the Florentine area and organising multicultural activities/tours in Florence.
KEY RESEARCH INTERESTS
Sustainability of agri-food systems
Alternative agri-food networks
Consumers' behaviour
CORE COMPETENCES
Costs-benefit analysis
Qualitative/quantitative impact assessment
Firms' integration in agri-food systems
CURRENT EU-FUNDED PROJECTS
COACH – Collaborative Agri-food Chains: Driving Innovation in Territorial Food Systems and Improving Outcomes for Producers and Consumers
See the list of all projects the group is involved in here