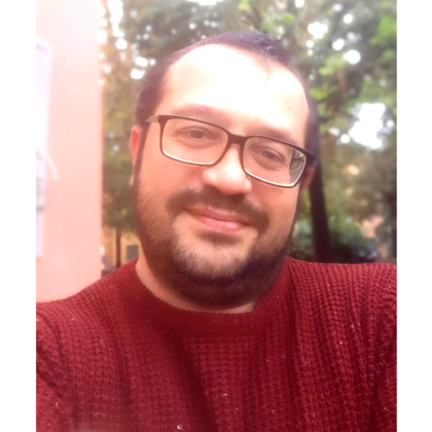 I am a Post-Doc fellow researcher at the University of Pisa with about 5 years of experience in international and multidisciplinary projects. I hold a PhD in 'Agri-Food Economics' obtained from the University of Bari. In my PhD work, I focused on the analysis of agricultural sustainability by developing an operational framework for the integration of biophysical and monetary sustainability assessment methods.
Prior to joining the PAGE group, I have worked at Gembloux Agro-Bio Tech – the University of Liege in the project 'Low-Cost Water Desalination and Sensor Technology Compat Module'. Since 2019, I have carried out evidence-based research at the Department of Business Engineering and the Department of Bioscience Engineering at the University of Antwerp. I have been involved in several EU-funded projects on the sustainable production of food and biomass, agricultural climate science economics, sustainable technologies, and circular economy. My research work is regularly published in scientific papers in peer-reviewed journals, book chapters, academic reports, and conference papers.
In 2020, I joined the Department of Agriculture, Food and Environment at the University of Pisa to work on the H2020 project MOVING focused on vulnerability to global threats and potential opportunities for farming and forestry systems in Europe's mountain regions.
Key research interests
Assessment of the sustainability performance of agri-food systems and value chains
Adaptive capacities of agri-food systems vis-à-vis global change
Socio-technical agri-food systems dynamics
Structural changes in rural areas
Core competences
Agricultural and food system economics and policies
Sustainability assessment methods applied to agriculture and food systems
Economic impacts of global changes on agri-food systems
Current EU-funded projects
MOVING – Mountain Valorization Through Interconnectedness and Green Growth. Role: Development of Conceptual and Analytical frameworks and Inventory of agri-food and forestry value chains in European mountain regions.
See the list of all projects the group is involved in here
Some recent publications
Moretti, M., Vanschoenwinkel, J., & van Passel, S. (2021). Accounting for externalities in cross-sectional economic models of climate change impacts. Ecological Economics, 185, 107058. https://doi.org/10.1016/J.ECOLECON.2021.107058
Zewdie, M.C.; Moretti, M.; Tenessa, D.B.; Ayele, Z.A.; Nyssen, J.; Tsegaye, E.A.; Minale, A.S.; Van Passel, S. Agricultural Technical Efficiency of Smallholder Farmers in Ethiopia: A Stochastic Frontier Approach. Land 2021, 10, 246. https://doi.org/10.3390/land10030246
Vanschoenwinkel, J., Moretti, M., & Van Passel, S. (2020). The effect of policy leveraging climate change adaptive capacity in agriculture. European Review of Agricultural Economics, 47(1), 138-156.
Check my other publications: