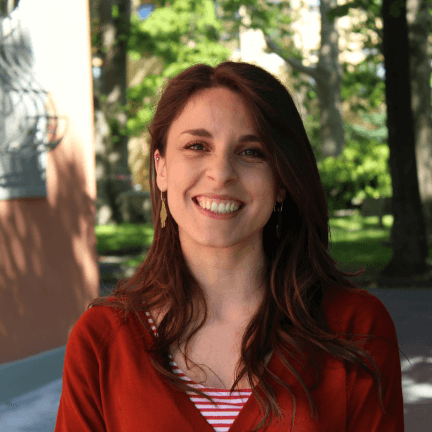 My PhD research focussed on food (in)security/poverty and charitable food provision in affluent countries. In particular, I examined the Italian system of food assistance and the ways it intertwines with food waste recovery. During my PhD, I was a visiting student at the Sheffield Political Economy Research Institute (SPERI) of the University of Sheffield (UK).
I am a post-doc fellow researcher at the University of Pisa, having previously worked at the University of Florence, where my research focussed in particular on rural tourism and the socio-economic aspects of agri-biodiversity conservation. My current work focuses on rural development and the role of urban/local food strategies in 1) reconnecting rural and urban, 2) contributing to more sustainable food systems, 3) delivering food security.
Key research interests
Food (in)security in wealthy countries
Origins, development and governance of urban/local food strategies
Sustainable food systems and rural-urban relationships
Rural development
Core competences
Qualitative research and analysis
Participatory methods
Current EU-funded and national projects
SHERPA – Sustainable Hub to Engage into Rural Policies with Actors
ROBUST – Rural-Urban Outlooks: Unlocking Synergies
See the list of all projects the group is involved in here
Some recent publications
Arcuri, S., Minotti, B., & Galli, F. (2022). Food policy integration in small cities: The case of intermunicipal governance in Lucca, Italy. Journal of Rural Studies, 89, 287-297.
Arcuri, S. Belletti, G., Bottiglioni, S., Brunori, G., Galli, F., Innocenti, S., Marescotti, A., Pensa, A., Rovai, M. & Soldani, L. (2020). Innovazioni istituzionali e approcci multi-attore nelle politiche alimentari Locali: il piano intercomunale per il cibo della Piana di Lucca. In: Dansero, E., Marino, D., Mazzocchi, G., Nicolarea, Y. (eds) (2019), Lo spazio delle politiche locali del cibo: temi, esperienze e prospettive, Celid, Torino. ISBN 978-88-6789-187-0.
Arcuri, S., Brunori, G., Galli, F. (2020). The Role of Food Charity in Italy. In: Lambie-Mumford, H. and Silvasti, T. (eds). The rise of food charity in Europe, pp. 79-110. Bristol Policy Press. ISBN 978-1447347569. DOI: 10.2307/j.ctvzgb6dt.10
Arcuri, S. (2019). Food poverty, food waste and the consensus frame on charitable food redistribution in Italy. Agriculture and Human Values, 36(2):263-275. DOI: 10.1007/s10460-019-09918-1.
Arcuri, S., Brunori, G., Galli, F. (2017). Insights on the role of private and public actors in food assistance provision: A literature review for High Income Countries. Economia agro-alimentare/Food Economy, 1/2017, pp. 119-150. doi: 10.13128/BAE-18520.
Check my other publications: