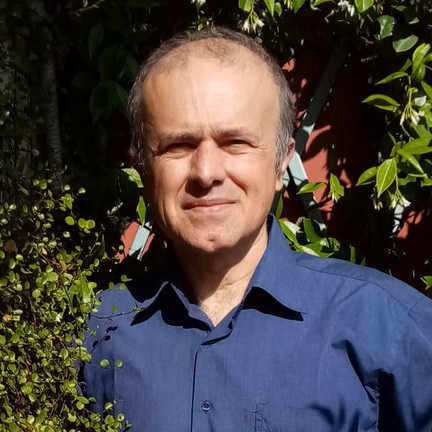 I am a policy expert and consultant at the Ministry of Agricultural Policies. I also collaborate with the University of Pisa as a researcher. I hold an MSc in European Regional Development from the Cardiff University and a PhD in Agrarian Economics from the University of Basilicata.
I have about 20 years of experience in research having worked in several EU-funded projects with the Universities of Rome "La Sapienza", "Federico II" of Naples and with the University of Pisa. My professional experience also includes monitoring and evaluation of regional EU-funded programmes. I published a number of articles in peer-reviewed journals as well as edited and co-authored three books.
As a policy expert, I am involved in the coordination of policies related to agricultural innovation, rural development and bioeconomy. I am also a national deputy delegate to the Standing Committee on Agricultural Research (SCAR) and a member of Governing Board member in the Joint Programming Initiative on Agriculture, Food Security and Climate Change (FACCE-JPI).
Key research interests
R

ural development processes
Small farming and short chains
Urban and peri-urban agriculture
Agricultural and bioeconomy policy
Core competences
Vulnerability and resilience models
Foresight and backcasting exercises
Qualitative analysis
Transdisciplinary research methods
Current and past EU-funded projects
MOVING – Mountain Valorization Through Interconnectedness and Green Growth
LIAISON – Better Rural Innovation: Linking Actors, Instruments and Policies through Networks
SALSA –  Small farms, small food businesses, and sustainable food security
SUFISA – Sustainable finance for sustainable agriculture and fisheries
See the list of all projects the group is involved in here
Some recent publications
Molina, N., Brunori, G., Favilli, E., Grando, S., Proietti, P. (2021). Farmers' participation in Operational Groups to foster innovation in the agricultural sector: an Italian case study. Sustainability, 13(10), 5605. https://doi.org/10.3390/su13105605
Galli, F., Grando, S., Adamsone-Fiskovica, A., Bjorkhaug, H., Czekaj, M., Duckett, D., (…), Brunori, G. (2020): How do small farms contribute to food and nutrition security? Linking European small farms, strategies and outcomes in territorial food systems. Global Food Security 26 (Sept.2020) 100427. https://doi.org/10.1016/j.gfs.2020.100427
Fortes, A., Ferreira, V., Barbosa Simões, E., Baptista, I., Grando, S., Sequeira, E. (2020): Food Systems and Food Security: The Role of Small Farms and Small Food Businesses in Santiago Island, Cabo Verde. Agriculture 2020, 10(6), 216. https://doi.org/10.3390/agriculture10060216
Palmioli, L., Grando, S., Di Iacovo, F., Fastelli, L., Galli, F., Prosperi, P., Rovai, M., Brunori, G. (2019): Small farms' strategies between self-provision and socio-economic integration: effects on food system capacity to provide food and nutrition security, Local Environment 25(1): 43-56. https://doi.org/10.1080/13549839.2019.1697869
Check my other publications: