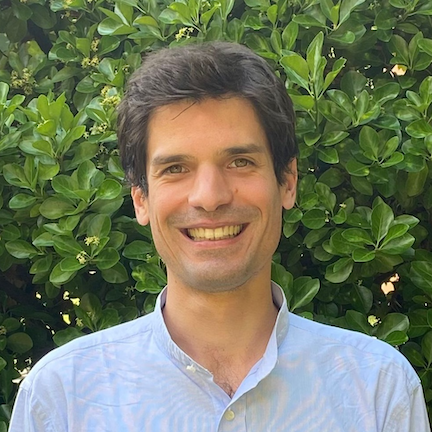 Tommaso Trinchetti
PhD Student

Department of Agriculture, Food and Environment, University of Pisa
Contact Info:
80 Via del Borghetto, Pisa
Tommaso Trinchetti is a PhD student. He is currently involved in the GRANULAR project, which focuses on developing new data and indicators to characterize the diversity of rural areas in support of policies.
During his studies at the University of Pisa, he obtained a bachelor's degree in peace sciences and a bachelor's degree in natural and environmental sciences. During that time, he had the opportunity to study rural communities in India and indigenous communities in Colombia. He also had experience in international cooperation in Mexico and Peru. In Italy, he worked for four years in reception centres for asylum seekers.
For his master's degree in environmental sciences, he did a thesis on mapping ecosystem services for spatial planning. Later, he further explored this topic in a regional research project focusing on mountain areas. Currently, his main research interest is the development of indicators to map and assess ecosystem services at territorial level. In a broader sense, he would like to explore new approaches to the study of human-nature relationships made possible by an integral ecology.
Key research interests
Territorial planning
Assessment of ecosystem services
Integral ecology
Core competences
Geographic information systems
Environmental modelling
Multiple-criteria decision analysis
Current EU-funded and national projects
GRANULAR – Giving Rural Actors Novel data and re-Useable tools to Lead public Action in Rural areas
Some recent publications
Rovai, M., Trinchetti, T., Monacci, F., & Andreoli, M. (2023). Mapping Ecosystem Services Bundles for Spatial Planning with the AHP Technique: A Case Study in Tuscany (Italy). Land, 12(6), 1123. https://doi.org/10.3390/land12061123