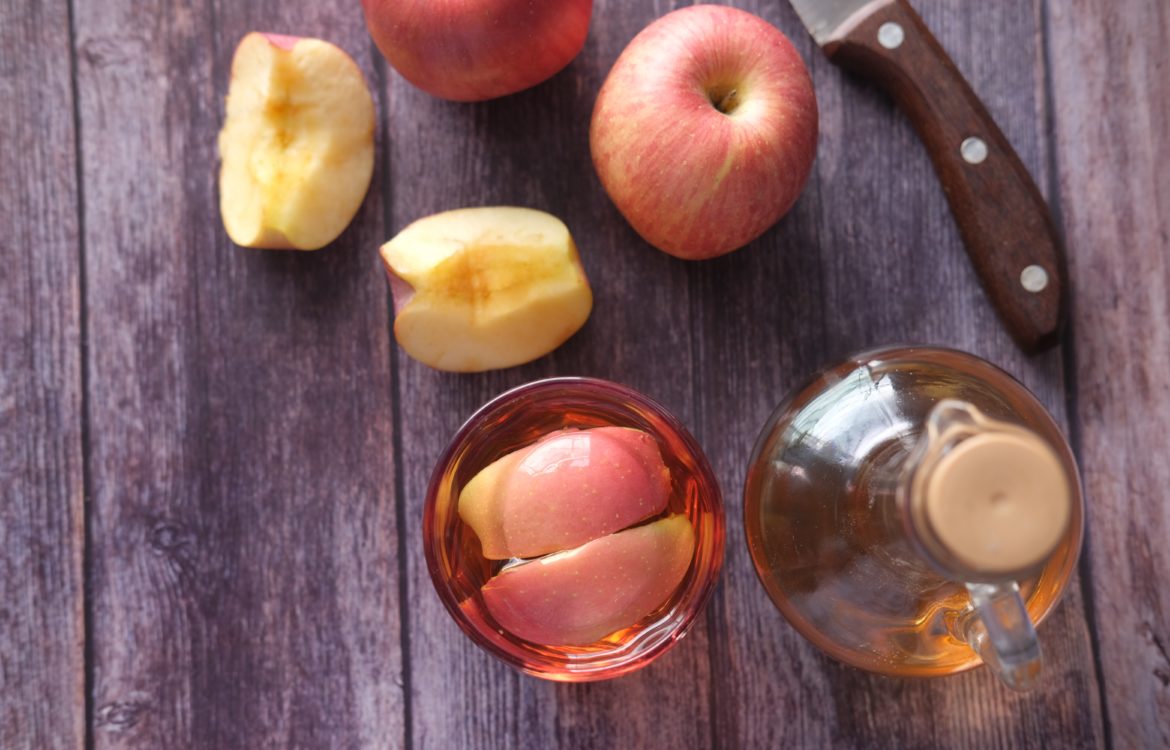 A PDO at the service of fruit biodiversity: social innovation in the Asturian cider production  
Written by: Mariagiulia Mariani 
Asturias, a region on the Atlantic coast of Spain, has a long tradition of cider production. To produce the cider, suitable apple varieties with distinct characteristics have been selected by local farmers for hundreds of years. The biodiversity of Asturian apples is truly remarkable. Indeed, more than half of the cider apple varieties existing in the world can be found in Asturias, with a total number of varieties approaching 2000.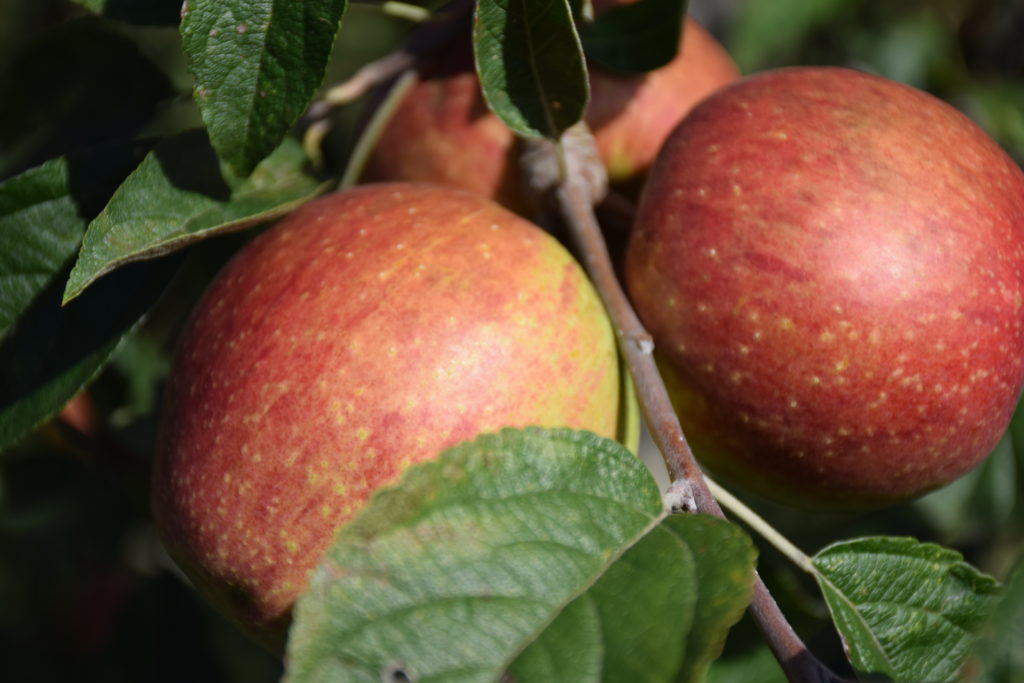 In 2002, a Protected Designation of Origin (PDO) Sidra de Asturias was launched to guarantee the traditional cider of the region, which is made from locally grown apples and subject to various quality controls. This PDO is supported by a public-private partnership (Regional Ministry of Agriculture, apple producers and cider houses) governed by the Regulatory Council in close collaboration with the Regional Service for Agrifood Research and Development (SERIDA) and a strong communication with the Asturian population. Currently, 31 llagares (cider processing houses), 322 apple growers and 843 registered and certified hectares of multi-variety apple orchards, are involved in the PDO cider production. On the market, which is mainly local and national, two types of cider are sold under the PDO: natural cider and sparkling cider. 
During the first Annual Meeting of InnOBreed1, which was held in Gijòn (Asturias) on 5-6 September 2023, the project partners visited the activities of some cider actors to discover the important work of this PDO on the local biodiversity. In particular, the consortium visited the the experimental apple orchards of the Asturian project partner SERIDA, a farmer of cider apple and family business Sidra Cortina, a cider house in the village of Villaviciosa. Through this visit, the consortium got an insight into the full process and the actors involved, from growing the apples, to the cider making and the market. The visit was concluded by a tasting of natural cider.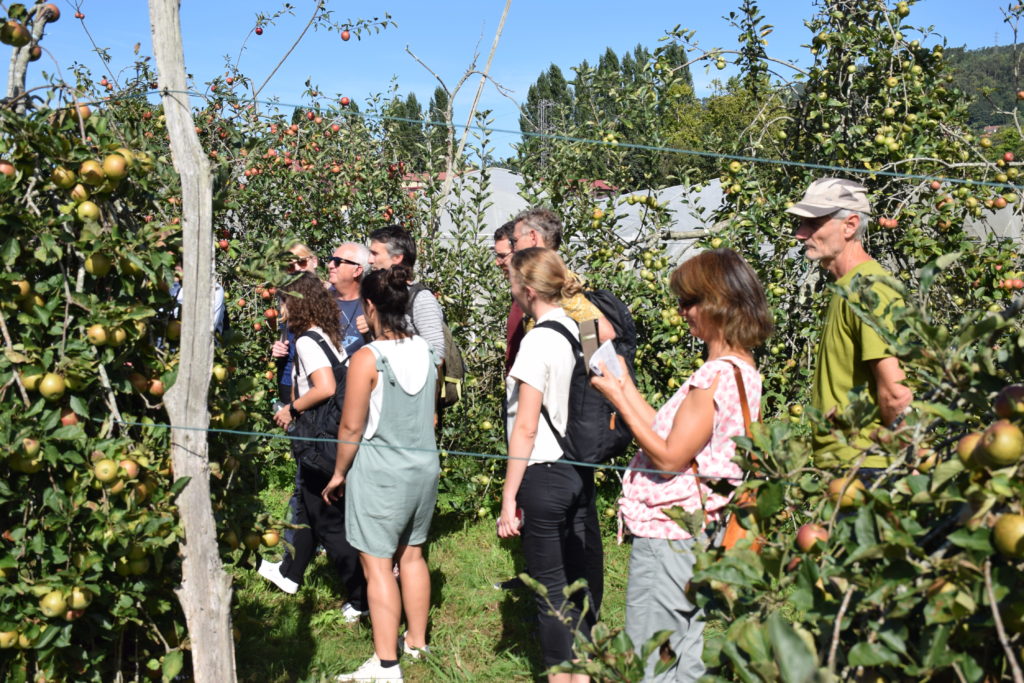 In particular, partners appreciated the activity of SERIDA in the development of the many varieties of cider apples grown in the region for cider processing. Initially, 22 varieties were recognized by the PDO, but today the PDO includes 76 varieties. SERIDA is in charge of conducting research on characterization, evaluation, selection, and improvement of local varieties of cider apple. The apple varieties are classified as:  
sweet,
bittersweet,
bitter,
semi-acid,
semi-acid-bitter,  
bitter-semi-acid,
sour, and
sour-bitter
bitter-sour.  
SERIDA has also carried out the application for the legal registration of traditional and improved varieties of cider apple, as the result of participatory breeding work conducted with local farmers. This PDO can be fully considered a successful social innovation, which aims to defend biodiversity, promote cultural heritage, rural economy and regional development, through the development of new relationships between local actors. The main success factor of this experience is the collaborative work between the different stakeholders that promoted its development.