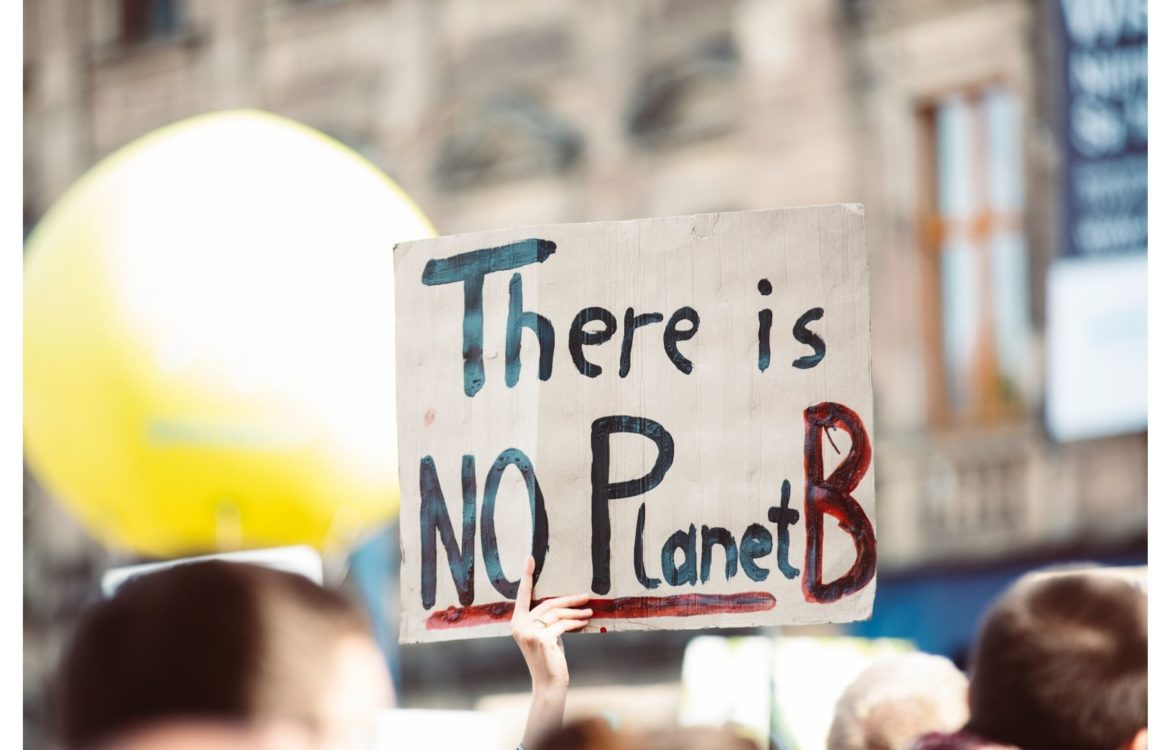 Agricultural Policies in the EU: Combating Climate Change and Building Resilience
Written by: Oybek Norboev and Mehdi Hassan Mohammadi
Global temperature rise due to increasing CO2 emissions is a pressing issue, leading to economic losses and significant impacts on natural and social systems. Climate change has already caused observable changes in extreme weather events and rising temperatures. To prevent large-scale catastrophic changes, it is crucial to address climate change issues. This article focuses on EU agricultural policies and their role in combating climate change.
Agricultural Vulnerability: Temperature increases have a direct influence on the agricultural sector and present several challenges, such as yield loss driven by extreme weather shocks like floods, heat waves, and droughts, which also affect the world's food supply chains. Additionally, agriculture itself contributes approximately 10% of greenhouse gas (GHG) emissions in the EU.
Given the above situation, the European Common Agriculture Policy (CAP) recently set a target of at least 40% of the CAP budget to be spent on climate action. It also includes measures to support farmers in reducing greenhouse gas emissions, promoting sustainable agriculture practices, and improving soil health. The European Common Agriculture Policy (CAP) plays a vital role in aligning agriculture with climate resilience and supporting global climate policies. Several CAP actions at national level have been set to be implemented to address climate change. Here are some of the relevant CAP strategies and actions aimed at addressing this issue:
Supporting viable farm income: To increase farm income and strengthen the agricultural sector throughout the EU, with the ultimate goal of improving long-term food security, agricultural variety, and the economic viability of agricultural output by enhancing market-oriented approach, fostering farm competitiveness, and improving farmers' position in the value chain.
Contributing to climate change mitigation: These actions support the aims of reducing greenhouse gas emissions and enhancing carbon sequestration. CAP basic standards safeguard EU agricultural wetlands and peatlands, minimizing carbon release. Land managers must increase carbon storage in soil and biomass, targeting 35% of EU agricultural land with improved management practices to lower emissions and boost sequestration.
Efficient natural resource management: This action aims to foster sustainable development and efficient management of natural resources such as water, soil and air, focusing on crop rotation of 85% of supported agricultural land to protect soil, reduce pesticides and prevent pest cycles. It attempts to restore soil fertility and enhance water resilience through various strategies. Pollution mitigation measures include buffer strips in waterways and reducing emissions in the nutrient cycle. More than 26% of EU farmland will receive support to for reducing chemical dependency, and the area of ​​organic farming will almost double by 2027 under the organic farming goals.
Halting and reversing biodiversity loss: Improve ecosystem services, prevent and reverse the loss of biodiversity, and protect habitats and landscapes. This incentivizes farmers to create space for nature and improve ecological connectivity by protecting landscape and other non-productive areas on their arable lands. They will also receive support for managing existing landscape features, establishing new ones, and preserving environmentally sensitive permanent grassland. In total, around 31% of the EU's agricultural area will be dedicated to biodiversity conservation and high-nature-value farming practices.
The agricultural sector in the EU faces the dual challenge of being impacted by climate change and contributing to GHG emissions. CAP, through its various actions and policies, addresses these challenges by promoting climate-resilient agricultural practices and reducing GHG emissions by implementing cross-compliance rules, encouraging direct payments with fairer mechanisms, and focusing on rural development. The EU is taking significant steps by playing a pivotal role in advancing climate initiatives, safeguarding our natural resources, promoting the conservation and enrichment of biodiversity, and bolstering the socio-economic foundation of rural communities to combat climate change and build agricultural resilience. These policies not only contribute to lowering GHG emissions, but also help agriculture adapt to and mitigate the impacts of climate change. By aligning with global climate goals and supporting sustainable agricultural practices, the EU is playing a crucial role in the fight against climate change. As climate change continues to pose significant risks, the effective implementation of agricultural policies and ongoing efforts to reduce emissions are essential. By prioritizing climate resilience in agriculture, we can safeguard food production, protect rural communities, and contribute to a more sustainable and climate-resilient future.
References: